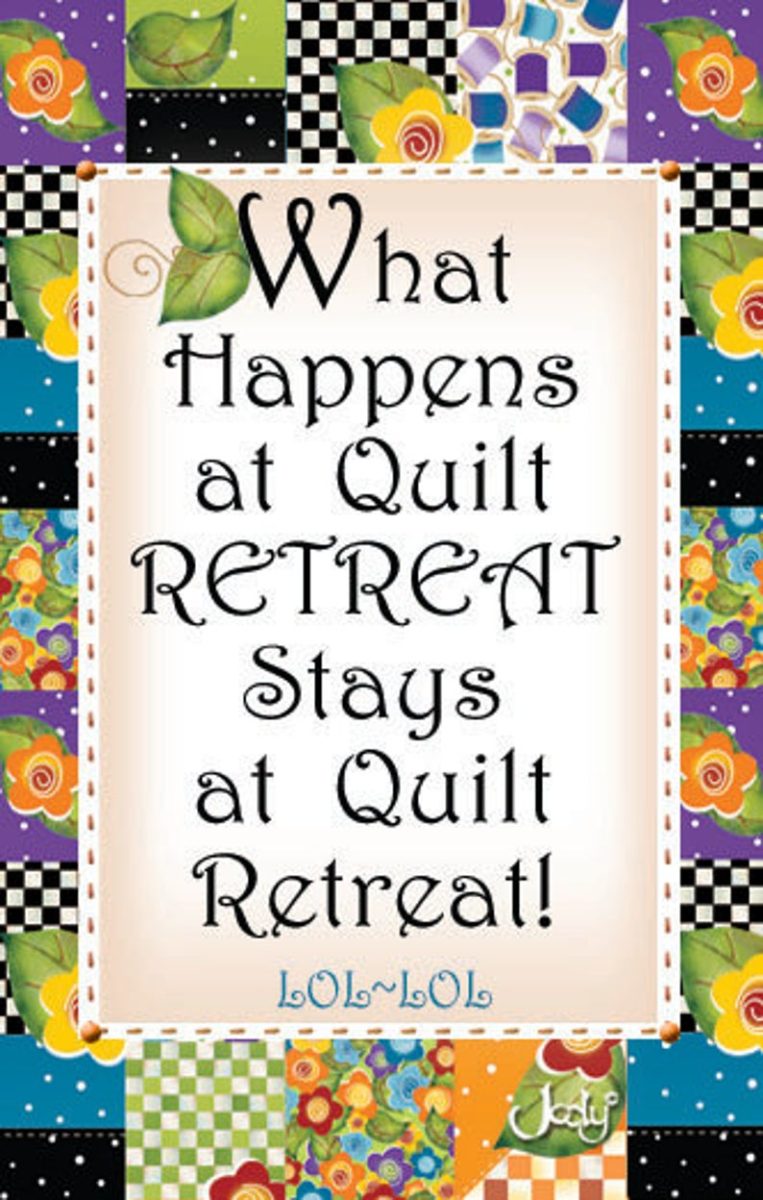 Join us in the fun! Deer Camp 2020 looks just a little bit different this year. Due to Covid, we won't have a meal or shared snacks. Each person gets two tables with a personal cutting mat, and BYOE (Bring Your Own Everything). Must sign up for both days. Each session is limited to 10 people. House Rules apply. Call a friend and sign up!
Call 320-587-8341 to register.
House Rules
1. Each person will have 2 tables to themselves.
2. You must pre-register. Call us at 320-587-8341 to reserve your day(s). Please call if you need to cancel.
3. Wear a face mask and social distance at all times.
4. Bring all your own equipment including your own cutters, rulers, and irons. Mats are provided at each table.
5. Bring your own disinfecting wipes to wipe down your station after you're done.
6. Bring your own meals and snacks. No common snack table.