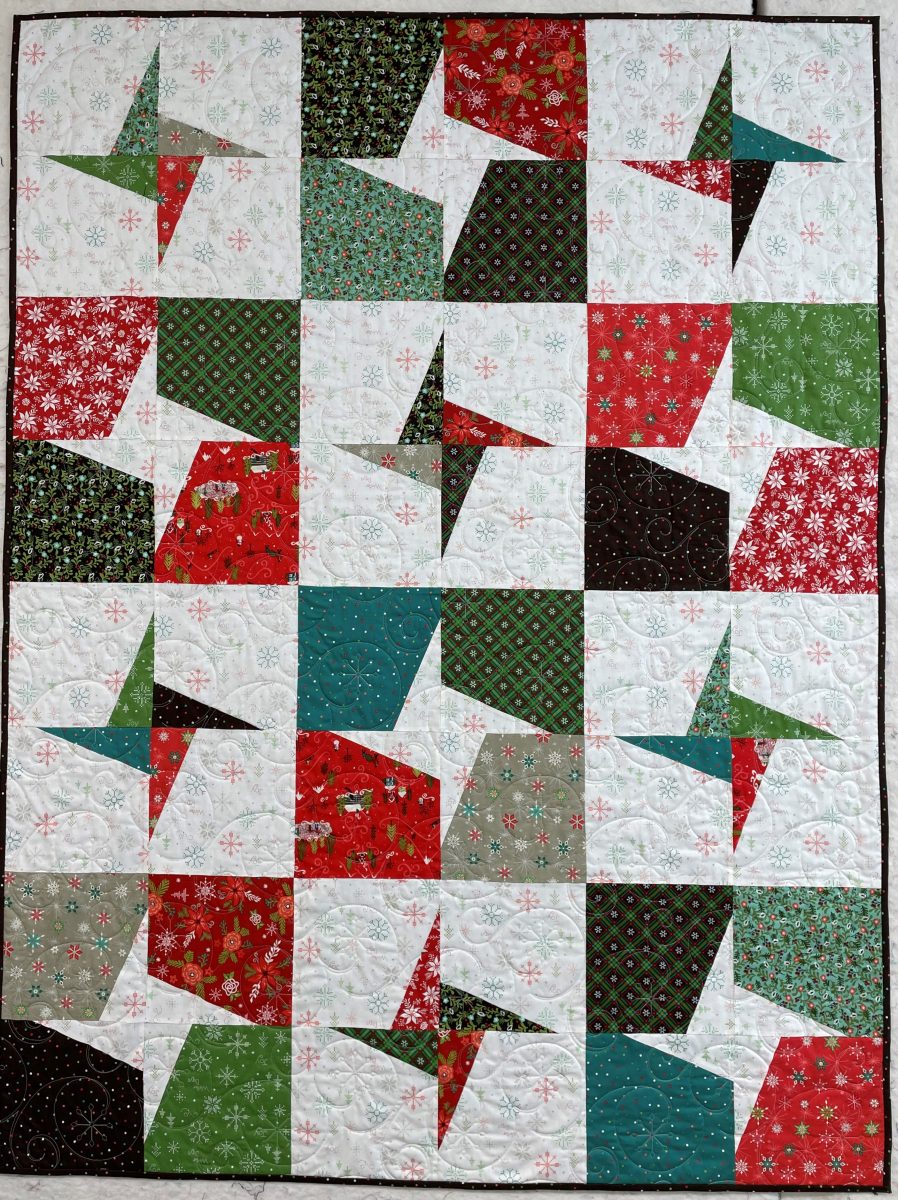 Learn how to cut accurate strips, squares, and rectangles, trim completed blocks and fussy cut squares or rectangles based on fabric design using Gudrun Erla's Stripology rulers. Kit contains fabric to make Stella from Gudrun's Stripology Mixology book. Stella measures 51″ x 68″. Stella can also be made bigger using a layer cake and a background fabric. Bring a sewing machine and basic sewing supplies. Bring your Stripology XL ruler and Stripology Squared or some will be available to use in class. They are also available for purchase in the store. We think you'll be hooked!
Class fee: $35
Stella kit: $58.99 (these fabrics or choose your own)
Stripology Mixology book: $27.99 – 20%
Call 320-587-8341 to register.