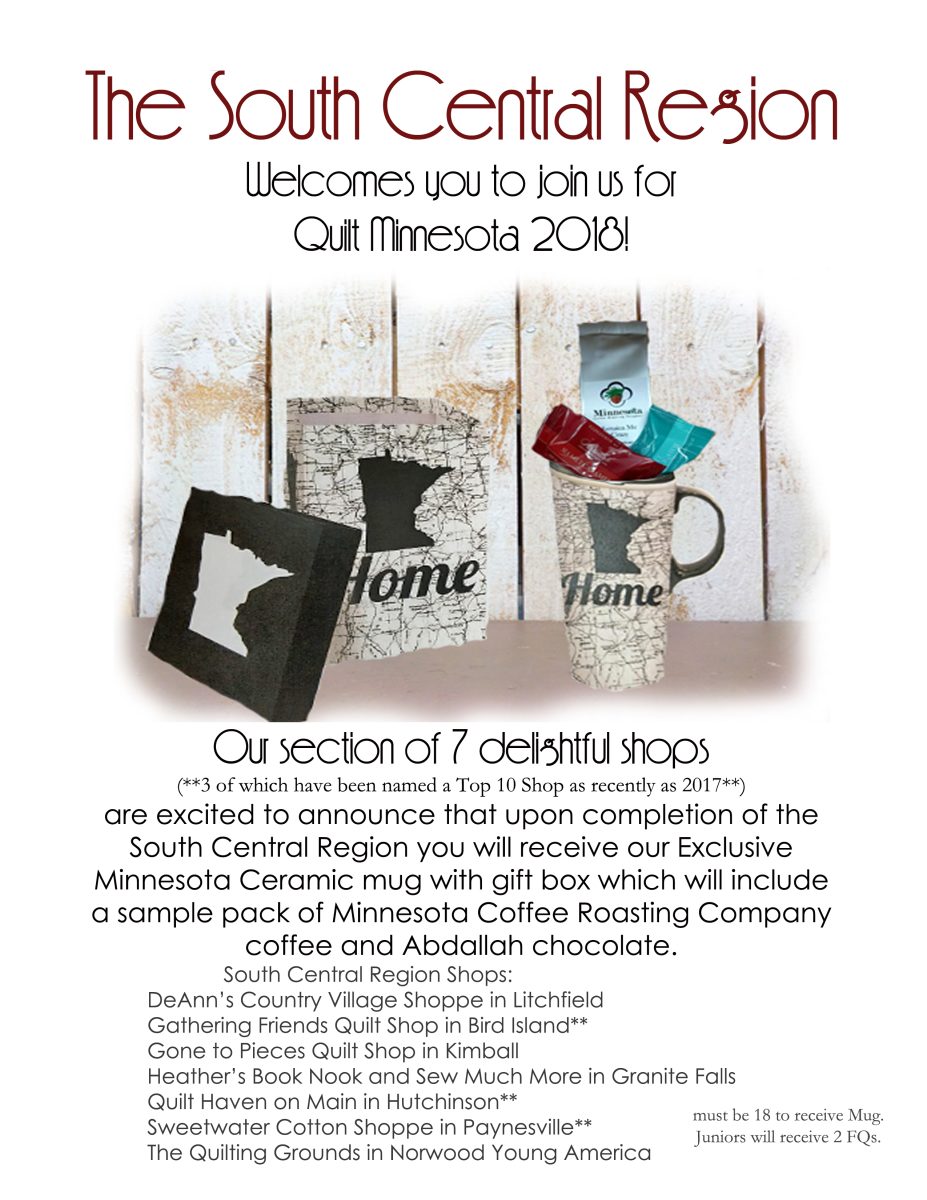 The 12th Annual Quilt Minnesota Shop Hop is July 27 – August 12 with 60 participating shops! The exclusive fabric line this year is designed by Teresa Magnuson for Clothworks and features whimsical deer, fox, skunks, frogs, and flowers.  Be sure to reserve your fabric while supplies last. Available for pick up starting July 27th.
Visit all 7 shops in the South Central region and receive a free, beautiful ceramic gift-boxed travel coffee mug filled with Minnesota Coffee Roasting Company coffee and Abdallah chocolate! Both great Minnesota companies. Collect a mug rug kit for only $3 at each shop to go with your coffee cup! Our gopher mug rug is laser cut and pre-fused. Pick up a free block pattern and 5″ square at each shop as well, and a delightful Dollar Ditty – it's only a dollar with a $10 purchase! So much fun! Starts Friday, July 27 and runs through August 12. Extended shop hop hours too – check each shop. Quilt Haven on Main is open 7 days a week during the shop hop: Sunday, noon-6 pm, Monday 9 am – 7 pm, Tuesday-Saturday 9 am – 6 pm. Hope to see you during the shop hop!
Get all the scoop with region breakdowns, participating shops, fabric and prizes at 
www.quiltminnesota.com.
 Plan your summer road trip now!