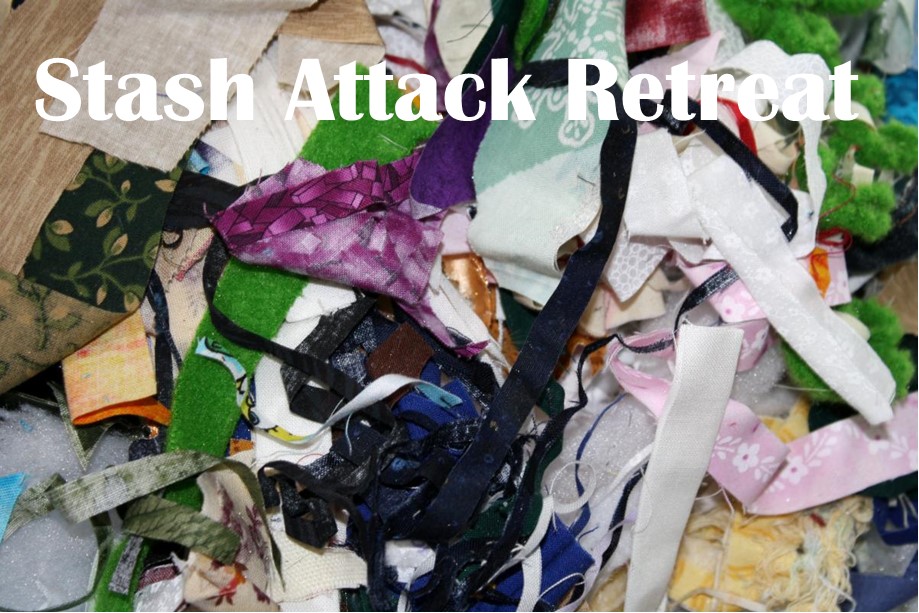 BYOS (Bring Your Own Scraps) projects to work on! Optional pot luck on Friday, 1/27 and a pizza/salad/dessert provided on Saturday, 1/28. The rest of the meals on your own.
Optional fun:
Bring scraps to trade
FQ Left/Right/Center – bring 3 FQ's
Strip Poker – bring 20 2 1/2″ strips
Prize for winner who makes a quilt with the scraps by April 1 (top only).
Ugliest Scrap Contest – bring your absolute ugliest scrap(s)
Door prizes throughout the weekend!
Backing: extra $1 off clearance ($6/$5) and/or 20% off bolted fabric (cotton, batik, flannel, wide, Shannon). One yard minimum for both.
Friday, Jan. 27 9 am – 9 pm
Sat., Jan. 28 9 am – 9 pm
Sunday, Jan. 29 9 am – 5 pm
Retreat fee: $30