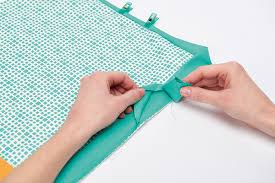 Monday, February 10  6 – 8 pm
Cost: $15
Instructor: Bonny and Beth
Level: Anyone with binding questions!
Deadline to register: Friday, January 31
Befuddled by binding? Bonny and Beth will walk you through several methods on how to to binding. There is no one right way, just the way that clicks with you. Bring in an unfinished binding project or just come and learn. We will be offering another binding class in the future with more advanced techniques.