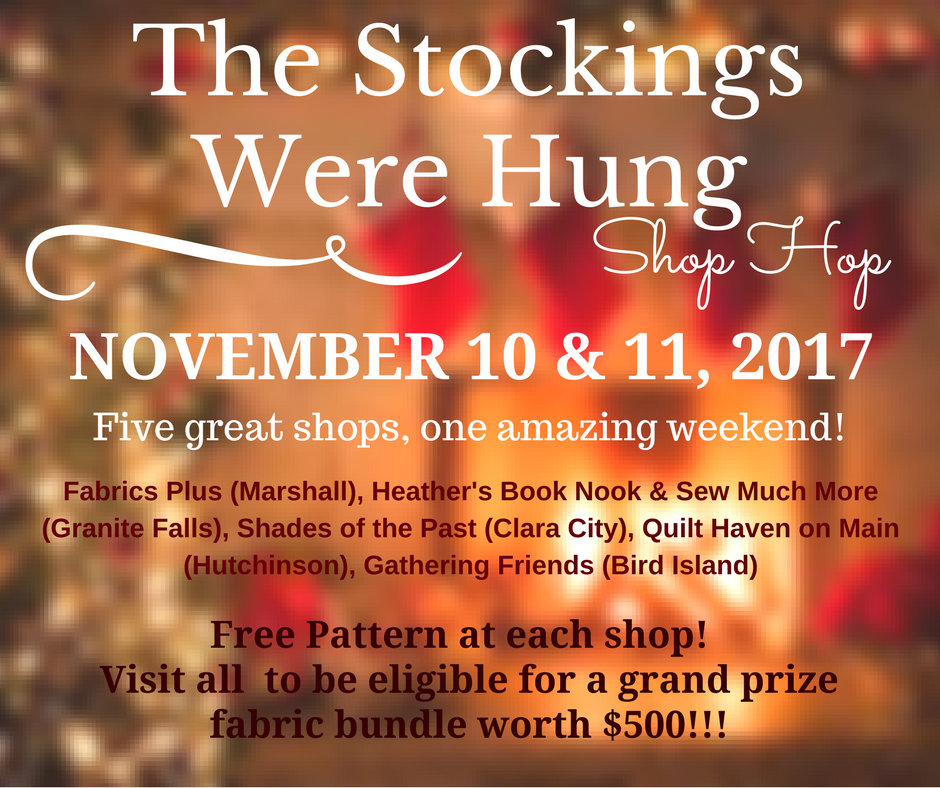 Five great shops, one amazing weekend! Shop are Fabrics Plus (Marshall), Heather's Book Nook and Sew Much More (Granite Falls), Shades of the Past (Clara City), Quilt Haven on Main (Hutchinson) and Gathering Friends (Bird Island).
Collect a free pattern at each shop! Spoiler Alert: This year's theme involves snowmen!
Visit all 5 shops to be eligible for a drawing of a fabric bundle worth $500!